Find out where joy resides, and give it a voice far beyond singing. For to miss the joy is to miss all. Robert Louis Stevenson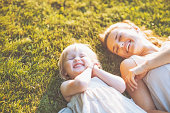 Life as a mother can be busy, joyful, crazy and full of chaos all in one. We play many roles as a mother including teacher, nurturer, nurse, house cleaner, cook, shopper and taxi driver running all over creation getting our kids to their activities. During all this chaos we sometimes lose ourselves and it makes finding joy in life difficult. Our days start to become redundant and we forget how to find joy in our life and our family! Here are 5 things we as mothers can do to help us find joy during the chaos.
Focus on the Lord first!
I feel that we must have our focus on the Lord to be able to have joy in our lives. We when focus on God, we are able to see the blessings that he has provided and have a heart full of gratitude. Pray to God about everything and give him thanks in everything. This will help shift you to have a more joyful heart. One of the things that I can't stand doing is cleaning bathrooms. I decided to be thankful that I am capable of being able to clean. Look for the blessings in all the small things.
One way to help get you focused on God every day is to find a daily routine that you can find some quiet time with the Lord and study the bible and pray. I wake up early, grab me a cup of coffee, my bible study and find a quiet place that I can get close to the Lord. But Jesus often withdrew to lonely places and prayed.-Luke 5:16 Having a bible study helps to be able to focus on one area of your life at a time and really dive deep into the bible. Proverbs 31 is a great place to start because it helps us learn to be the woman that God intends for us to be. Check out my recommended list of devotionals for moms!
Bring laughter into the house!
We all get stuck in the same daily routine. It could be the routine of getting everyone ready to get out the door to work and school or getting the kids up and moving to get ready to do homeschooling. The kids don't want to cooperate, they start arguing with each other, they can't find their clothes or shoes, we have things to do and the frustration starts to build between everyone. If you are a mom, you know what I mean. When the kids want to do something, they manage to move like a speeding bullet, but when we ask them to do something, they move like a slough. lol.
Change the routine up and bring laughter into the mix. Act goofy, get everyone singing, tickle the kids, find something to laugh about while getting ready. When we clean in our house, a lot of times I turn on some fast music and we dance around and sing while cleaning. It so, gets the kids in the mood. Even get dads involved. Having laughter in the house helps take the tension off and it is something the kids will always remember.
Spend time with other moms while the kids play together!
This is a must. It helps to know that other moms struggle just like you! You are not the only one that struggles with all the craziness of mom life. It helps to talk with other moms and laugh. It rejuvenates your soul. You can bounce ideas off of each other on what works for each one and encourage each other. I homeschool and have a great group of mom friends and we get together and let the kids play, while we laugh and cut up. You need this laughter in your life!
Find time with your husband!
Before the kids, there is all this time with your husband, but after the kids are born, that date night of 2 becomes date night of 3, 4 or more. The shift focuses on family nights, family vacations, and there is hardly anytime for us again! Even in bed, we usually have one joining us, right smack in the middle. We wonder when will we ever have that alone time again? Don't get me wrong! I love our family time and I know that they will be gone in a blink of an eye. Love the time as a family, but also have that time alone with your husband, because in the end, it will be just you two.
I think it is important to schedule date nights every month, even if it is just once a month. It is so important to be able to just have that time apart and be able to talk about and plan things, rekindle the love and just laugh. It is also ok to schedule time away on a getaway or vacation without the kids. You need this time alone.
Take care of yourself moms!
It is so important to take care of yourselves, so you can take care of everyone else. During the chaos of everyday life, we forget to take care of our bodies. Make sure to get plenty of sleep, exercise and eat right. Find a group of other moms, that you can hold each other accountable with fitness and nutrition. It is just like they say on an airplane. If something happens, put your oxygen mask on first, then everyone else. This same rule applies. If you are looking for an accountability group I would love for you to join my faithfitmamas at https://www.facebook.com/groups/795219343973607/.
Set time to accomplish something that you have always wanted to do. We all need something that we can call ours! It can be anything from going back to school, starting your own business, etc. I decided to become a mompreneur because I want to help other moms be their best!
Live life to the fullest!
We can have a joyful life in the midst of the chaos! You just have to make it happen! Take care of you and schedule time for you to enjoy life too! Life can be so fulfilling when we are thankful and have gratitude in everything that God has provided for us! Her children arise and call her blessed; her husband also, and he praises her- Proverbs 31:28